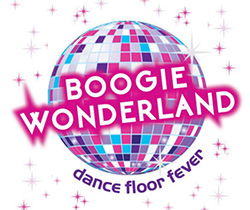 Production Team
Jenny Bennett
Mel Henshilwood
Stacy Manktelow
Associate Choreographer
Shelby Laughton
Season
30 Nov – 22 Dec 2018
Venue
Quality Hotel Plymouth International
New Plymouth Operatic Society 2018 Christmas Cabaret in partnership with the Quality Hotel Plymouth International.
Party the night away with classic dance fever hits from the 60's to today.
This cabaret style show of popular music is presented in three sets while patrons enjoy a three course meal and night of entertainment and dancing in the Grand Ballroom at the Quality Hotel Plymouth International.
$89.50 per person. Reservations essential.
Book now at the hotel.
Phone 06 759 9128 or 0800 800 597 or email reservations@plymouth.co.nz
Anna Rowe
Alexandra Spurdle
Debbie Bygate
Jennifer Tooley
Jenny Bennett
Jess Old
Laura Griffiths
Mel Henshilwood
Melissa Peters
Nicole Heaysman
Shelby Laughton
Stacy Manktelow
Adrian Whelan
Cohin Thomason
Daniel Lockett
Howard Rozon
Josh Clarke
Sam Mitchell
Starter
Antipasto plate
A selection of cheeses, meats, pickles and chutney with breads   GFA
Main
Beef Tenderloin
w cafe de pars butter, rosti, port wine jus   GF
OR
Roast Chicken Breast
w lemon & garlic, crushed agria with sweet onion   GF
Dessert
Dark Chocolate Mousse
w waffle & paradise strawberries   V
Pre-booked vegetarian and GFA meal available on request.